About
BioStar Consulting Inc.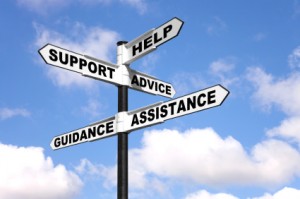 BioStar Consulting, Inc. is a firm dedicated to providing Expert Resources to the Biomedical, Medical Device, Biotechnology, Pharmaceutical, and Diagnostic Industries.
Since 2001, our skilled team of industry experts have helped a large array of companies, ranging from Fortune 500 Industry Giants to Start-up Incubator Companies, accomplish their goals of obtaining the level of Regulatory Compliance and Quality Control and Assurance needed to meet FDA requirements in US markets as well as CE approval in European markets.
We can improve Operating Efficiency, Increase Product Marketability, and Create and Develop strategies to insure that your company is in line with today's rapidly changing Regulatory Requirements.
Listed below are a just a few of the areas in which we can provide assistance.
Quality Systems Development and Implementation
Regulatory Compliance (QSR, ISO, EU) and Compliance Audits
FDA Submissions and Liaison
On Market Product Maintenance and Monitoring
Design Change Control Systems
Validation and Generation/Development/Review of SOPs
Product and Process Control
Product Development
Gap Assessments
Risk Management/Sigma Six Analysis
Process Automation and Methods Improvement
QA/QC Development
CAPA
FDA Warning Letter Response and Action Strategies
Training programs for employees in QS Regulations, GMPs, GCPs, and GLPs
The team at BCI offers outstanding guidance and support to our clients in a Cost and Time Effective manner, delivering our services via On-Site Engagement or Remote Interaction.
We are available to work around the globe and have successfully completed projects in the USA, Canada, Europe, Central/South America and the Caribbean.
BioStar Consulting offers support services spanning the entire Product Life Cycle from concept to market release and monitoring. The combined industry knowledge and experience of Team BioStar also allows us to provide our clients with the tools to maneuver through the pitfalls and hurdles of bringing new products to market and keeping them in place by regular monitoring for regulatory compliance.
We pride ourselves on our ability to show you the most expeditious and cost-effective methods for product maintenance as well as the delivery of specially designed training to keep your staff up-to-date on cutting edge quality, regulatory and compliance issues. Deployment of systematic, simple and sustainable product development and support practices enables our clients to deliver and maintain products which are safe, effective, and profitable.
For further information on our Cost Effective Quality Contract Services, please contact our Executive Director, Dr. Dennis Palmer, or call (954) 805-1077.