Carol J. Palmer, MSPH, PhD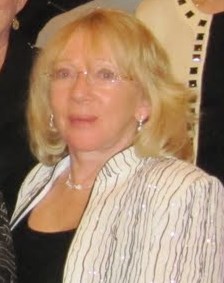 Carol J. Palmer is the President of BioStar Consulting, Inc., a woman owned business.  Carol is a Public Health professional (MSPH) and Microbiologist (Ph.D.) with more than 25 years of experience in healthcare research and program management. Working in both the United States and abroad, Dr. Palmer has initiated, implemented and managed clinical research projects that have targeted improved diagnostic technology evaluation and diagnostic test validation.  This work involved working with diagnostic companies to modify products to ensure that the product is sensitive and specific relative to gold standard testing and that diagnostic products are field friendly as point-of-care diagnostics.  Primary activities have included new technology evaluation, clinical research design, writing and obtaining US and foreign Ministry of Health IRB approvals, grant writing, project supervision, and publication generation.
Dr. Palmer was formerly a University Professor in Allied Health and Director of the Infectious Disease Research Program at Nova Southeastern University in Ft. Lauderdale.  During her career, she has obtained millions of dollars in outside grant funding in support of her research in infectious disease diagnostics.  Her work encompassed both laboratory science supporting diagnostic test development and in-country field evaluations of products.  Working with other healthcare professionals, Dr. Palmer has evaluated rapid diagnostic tests in United States Hospitals and in communities in the Amazon region of South America, Honduras, Panama, Dominican Republic, Jamaica, Trinidad, and various other countries.  Her extensive networking in these countries brings an international component to BioStar.