Dennis Palmer, PhD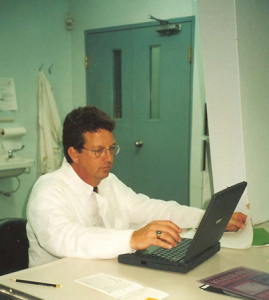 Dennis Adrian Palmer, PhD
 BioStar Consulting, Inc.
6420 Morton Rd ♦ Greenbrier, TN  37073
Phone:  (954) 805-1077 ♦  Fax:  (615) 643-1925
http://www.BioStarConsulting.com ♦ E-mail: dennispalmer@biostarconsulting.com
Dennis is a Ph.D. microbiologist with more than 25 years experience in technical and quality systems, project leadership, and program management.  Primary activities have included development, remediation, certification and deployment of quality systems, management of new technology evaluation, new product development, process and test method validation, risk management, and technology transfer to manufacturing.He has been extensively involved with the biomedical and biotechnology industries.
QUALIFICATIONS:
Expert in development, assessment, remediation, and deployment of quality systems(Design Control, Design Verification/Validation, CAPA, Management Review, and Risk Management), management of new technology evaluation, new product development, process and test method validation, and technology transfer to manufacturing for medical devices and their applications.

Very familiar with Statistical Design of Experiments and Six Sigma principles.

Extensive experience with analytical technologies for analyte detection (e.g., colorimetric substrates, turbidimetry, chemiluminescent, electrochemical, and fluorescent formats).
SKILLS:
| | | | | | |
| --- | --- | --- | --- | --- | --- |
| | Quality Systems Compliance Assessment and Remediation | | | New Technology Evaluation | |
| | | | | | |
| --- | --- | --- | --- | --- | --- |
| | New Product Development | | | Statistical Design of Experiments | |
| | | | | | |
| --- | --- | --- | --- | --- | --- |
| | Process and Test Method Validation | | | Six Sigma | |
 PROFESSIONAL EXPERIENCE:
 BioStar Consulting, Inc.                                                                              (2005 — Present)
 Executive Director
Manage and support a proven, successful, experience-base of experts in the medical device, biomedical, biopharmaceutical and biotechnology development industries.
Quality Systems and engineering consultation

Project Lead for Quality System remediation (Design Control, CAPA, Risk Management, Design Change, Verification/Validation, Management Review)

Product, process and system assessments and validations

Equipment and facility qualifications

Audits and audit preparation training

Document development and review

Project Management
BioQuest Corp.                                                                                 (1997 – 2005)
Executive Director
Was a principle founder of this consulting service providing contract services to organizations in need of expertise and resources to support their product development and quality compliance programs.

Led several efforts resulting in successful regulatory filings for startup organizations, as well as, leading biomedical and pharmaceutical manufacturers by providing comprehensive quality system development, implementation and remediation.

Received the Abbott Diagnostics Division Quality System Initiative "Remodeling Architect Award" as an executive member of the third party consultant team, by leading the Abbott Laboratories Senior Executive Team in the implementation of new design control and other quality subsystems.
Dade Behring International, Inc., TQC R&D                                 (1996 – 1998)
Group Manager
Reported to the Director of TQC R&D.

Product development from concept development to manufacture (Liquid Cardiac Control), a product worth more than $1M per month to the organization.

Cross-functional team foundation and leadership.

Upgrade of organizational practices to meet QSRs.

Resource management.                                                                                                                       

Personnel mentorship and development.

Maintained R&D technical credibility.

Insured legal protection of technology.

Established and maintained vendor relationships.
Beckman Instruments, Inc., Diagnostic Systems Group  (1989 – 1996)
Project Scientist
Managed a BL2-LS fermentation facility and a group of six scientists involved in the development and production of recombinant proteins and synthetic peptides for use in diagnostic systems.

GMP/ ISO9000 compliant management of the Fermentation/ Molecular Biology/ Protein Purification Group activities.

Planned and implemented new technology projects and supported existing projects in alignment with company strategic and business plans.

Led cross-functional teams in the development of immunoassay protocols and reagents.

Conjugation and detection process development.

Optimized, scaled-up, and transferred processes to manufacturing.
University of Hawaii at Honolulu                                                         (1986 ‑ 1989)
Graduate Assistant/Lecturer
Performed contract work for the development of antibody and DNA probes to Mycobacterium leprae.

In addition to the teaching responsibilities associated with the graduate assistant and lecturer positions, he initiated the establishment of recombinant DNA and gene sequencing workshops to be hosted by the Microbiology Department.

Established telecommunication access for the departmental students to the National Library of Medicine.

Taught beginning and advanced bacteriology and immunology.

Developed monoclonal antibodies to and assays for Mycobacterium leprae and Brucella species.
Investigated theBrucella identity by employing recombinant DNA techniques (Vector and probe development).
Boehringer Ingelheim Animal Health, Inc.; Biological Research and Development          (1982 – 1986)
Research Microbiologist in Veterinary Bacteriology
Established and standardized quality control assays (ELISA, tissue culture, agglutination, host challenge, etc.) for the purpose of establishing bacterin-toxoid potencies.

Developed and evaluated products intended to treat or prevent colibacillosis.

Produced antigens and antiserum related to enteropathogenic E. coli.

Corroborated with production personnel in the scale-up of bacterin-toxoid vaccine production from bench top to production quantities (300-500 liters).

Authorship of licenses and research reports of bacterial vaccine products.

Antigenic evaluation and isolation of virulence factors associated with pneumonia and/or atrophic rhinitis in swine including: (Pasteurella multocida, Bordetella bronchiseptica and Haemophillis pleuropneumonia).
Antigenic evaluation and isolation of virulence factors associated with the bovine respiratory disease complex including: (Pasteurella hemolytica, Pasteurella multocida, Haemophillis somnus).

Determined work assignments for 4-6 support personnel and provided them with necessary technical training.
University of Missouri, Department of Microbiology            (1981 – 1982)
Senior Research Specialist
Primary duty was assimilation and establishment of standard operating laboratory procedures.

Characterization of protein samples by polyacrylamide gel electrophoresis, immunochemical and biological activity assays.

Fermentor growth of enteropathogens (E. coli, V. cholerae, S. typhimurium).

Protein purification.

Lyophilization of purified proteins and cultures.

Antibody production.
University of Missouri; Department of Veterinary Microbiology; Immunology Lab        
(1975 – 1981)
Research Specialist
Serologic assessment of immune responses by complement fixation, fluorescent antibody, card agglutination, tube agglutination, gel precipitation, cellulose acetate electrophoresis, immunoelectrophoresis and enzyme-linked immunosorbent assay techniques.

In vitro assessment of immune responses in cattle and guinea pigs using lymphoblast transformation and leucocyte/macrophage inhibition techniques.

Preparation and lyophilization of antigens used in vitro assays.

In vitro cultivation of hemotropic parasites of cattle.
EDUCATION:
Academic
1988    Ph.D. in Medical Microbiology from the University of Hawaii at Honolulu

1981    M.S. in Veterinary Microbiology from University of Missouri at Columbia

1974    B.A. in Biology from the University of Missouri at Columbia